Meet Marcie Pantzer, Founder/Creative Director, Dear Annabelle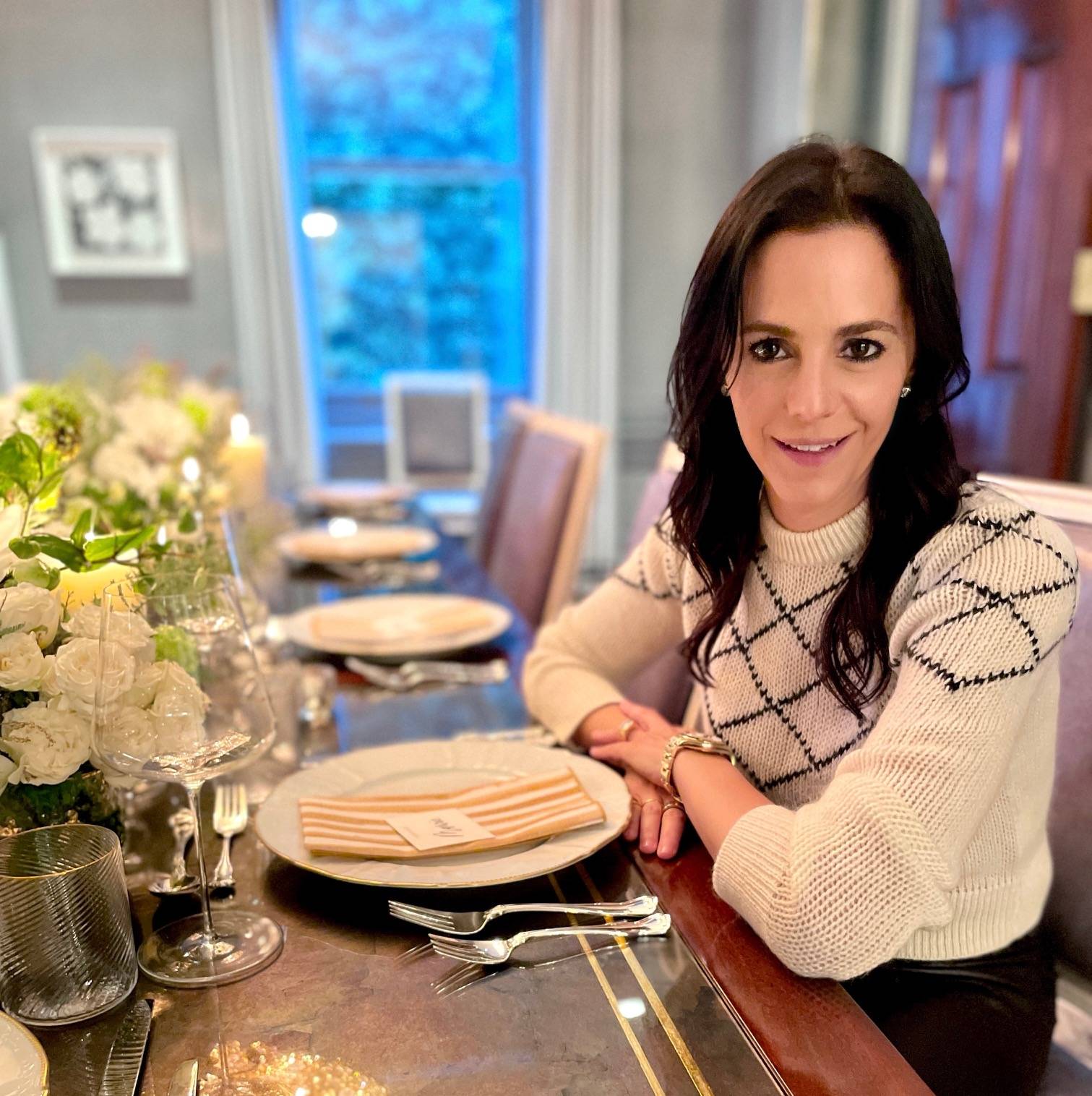 Current Coordinates: In-between Upper East Side + Sagaponack, New York
The one thing you always have on your dining table:  Fresh flowers, either from my garden or from one of my favorite local florists.
What do you love about entertaining? Bringing my friends together to enjoy a delicious meal and good company – it is really all about making memories.
Tell us about your style when it comes to having people over: I tend to entertain more formally. I have so much fun setting the table, lighting candles, and coming up with fun themes. I love having big dinners, my table holds 18 and I usually max it out, mixing friends from different groups to create a lively, celebratory vibe. I assign seats with our Dear Annabelle Place Cards, which takes the pressure off the guests and gives them a fun conversation starter.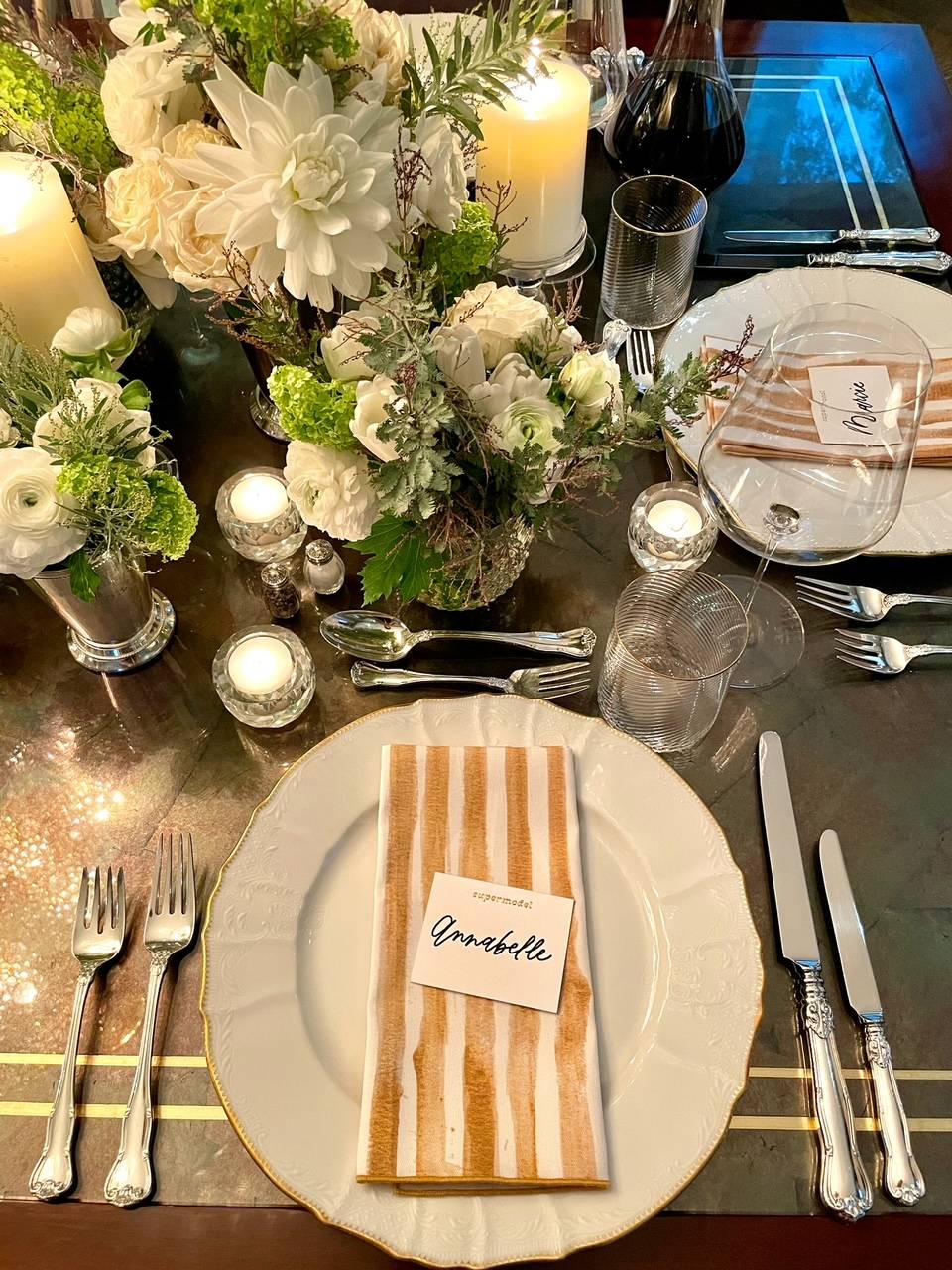 How would your friends describe you as a host: Hopefully they would describe me as a fun hostess! I always try to surprise my guests with something a little unexpected. This past June at a birthday dinner party for my husband, I transformed our family room into a late-night club, complete with a mirrored dance floor, mylar covered walls, special lighting and a DJ. Our friends were totally shocked and excited when we did the big reveal after cake.
Go-to cocktail to serve (+ to drink): During cocktail hour, I love to set up an easily accessible self-serve bar so people can help themselves when they need a refresh. Personally, I stick to two drinks: Grey Goose with soda and a lime or 1942 with soda and an orange slice.
Go-to meal to serve: For dinner, I try to offer two different options for the main course – usually a grilled whole fish (I love Branzino) and sliced tenderloin. I also make sure to have tons of yummy vegetarian options for my friends who don't eat meat or fish. I also love to have one not-so-healthy but oh-so-delicious thing in the mix – something like McDonald's style French fries or super rich mac n' cheese.
Necessary accompaniment to a well-set table: I've always believed that lighting is super important for a well-set table. I am big into candles and dimmer lights, which can instantly set a romantic, elegant mood. There is nothing worse (or more unflattering) than eating dinner in a too-bright room!
If you're not entertaining, where do you love to go to have a great meal and good ambience? I love so many restaurants, but my absolute favorites are La Grenouille and The Grill (in NYC) and Carbone and Casa Tua (in Miami). All these restaurants have the perfect mix of delicious food and a dash of drama.
Current inspiration: Fresh fruit and vegetables, the Halston mini-series, and a naughty little tv show called The Great.
Favorite color combos: Blue (any shade, but particularly French blue) and white
Dream person to be at the table with: Andy Warhol