At The Table with Erin Gleeson
Vocation:  Cookbook author, artist
Current coordinates:  The Santa Cruz Mountains, CA
The one thing you always have on your table: Flowers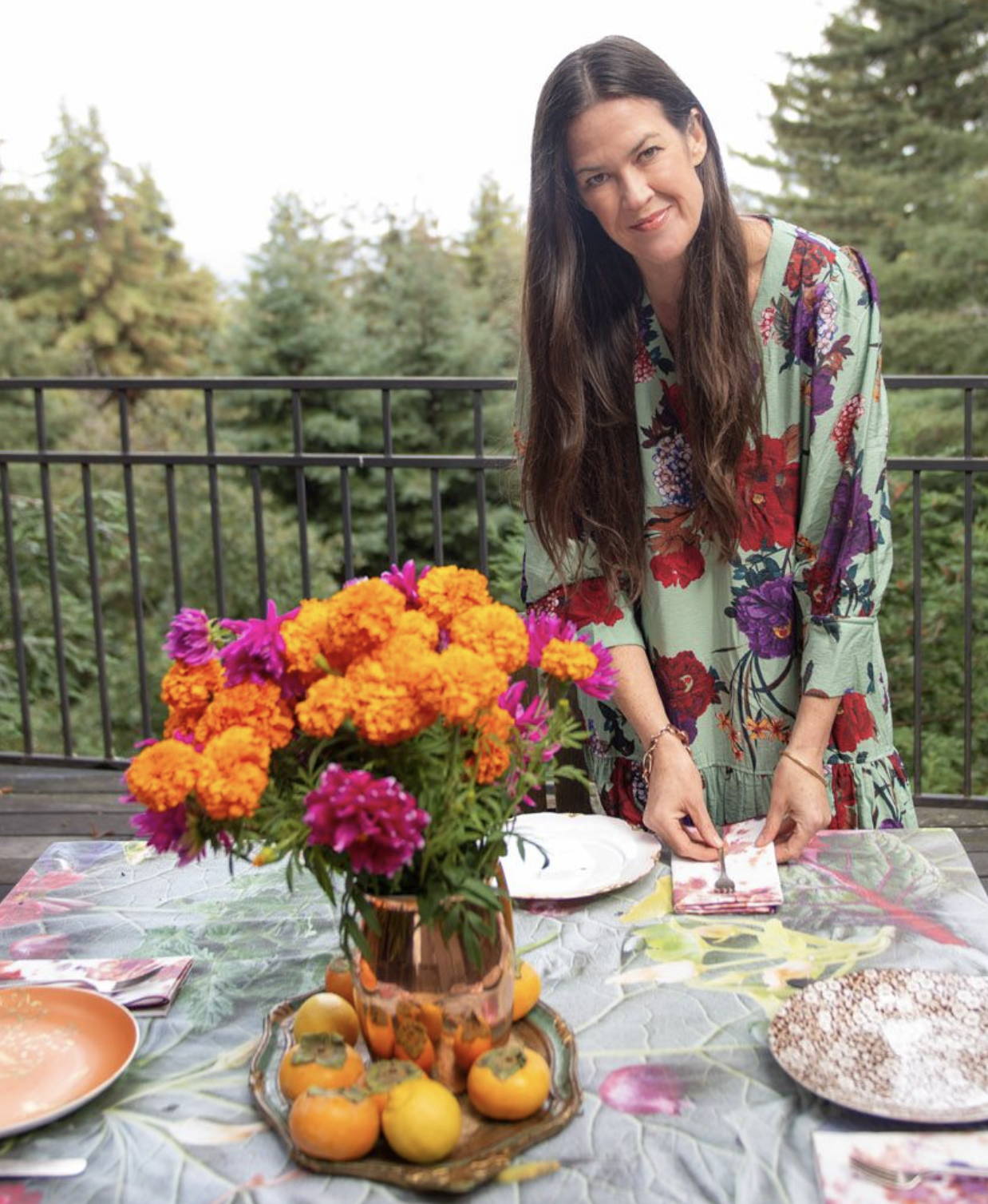 Tell us about your style when it comes to having people over: We have little kids who go to bed early, so we do a lot of cocktail hour entertaining with drinks + appetizers on the weekends, from say 4-7pm. It's so much easier than planning a whole dinner menu and cooking (which could prevent you from inviting friends over in the first place!). If it's just happy hour, it comes together quickly which means you can take a Sunday afternoon nap and still chill with friends.  
What's on the menu:
For laid back happy hour: We'll serve beer + wine. We put all the drinks out on the bar and let people help themselves. I like to have a couple things prepped but once people arrive, I try to stay out of the kitchen. I put out a big snacking board with cheese, crackers, fruit, nuts, olives, etc...I usually make a pot of pasta in advance to feed the kids. We always try to sit outside - even in the winter, we just use the patio heater and gather around the fire pit.
For something a bit more special: I love making Aperol Spritzes - they are easy, festive, and a fun color. I'm always looking for ways to add color! In the fall, I often make a big squash lasagne from my Forest Feast Gatherings Book with a salad and a good rustic bread. I like to keep things Vegetarian.
How would your friends describe you as a host?  Hopefully pretty laid back and not too fussy!
Necessary accompaniment to a well-set table: I use votive candles in small jars and low flower arrangements that are easy to see over. If I have time I'll make these mini citrus flower arrangements with the kids. And I love colorful table linens and mismatched vintage plates.  
If you're not entertaining, where do you love to go to have a great meal?  Most Thursdays we go to Alice's Restaurant for live music, Jalapeno margaritas and wood-fired pizzas in their big backyard. We can walk there from our house and it's basically our second home! We run into friends and neighbors and the kids all run free. It's the best and has become such an important community hub for us.
Current Inspiration:  Dried straw flowers and citrus scattered on the table.
Favorite color combos:  Sunset hues! Pink, orange, red, yellow
Dream person to be at the table with: Michelle Obama!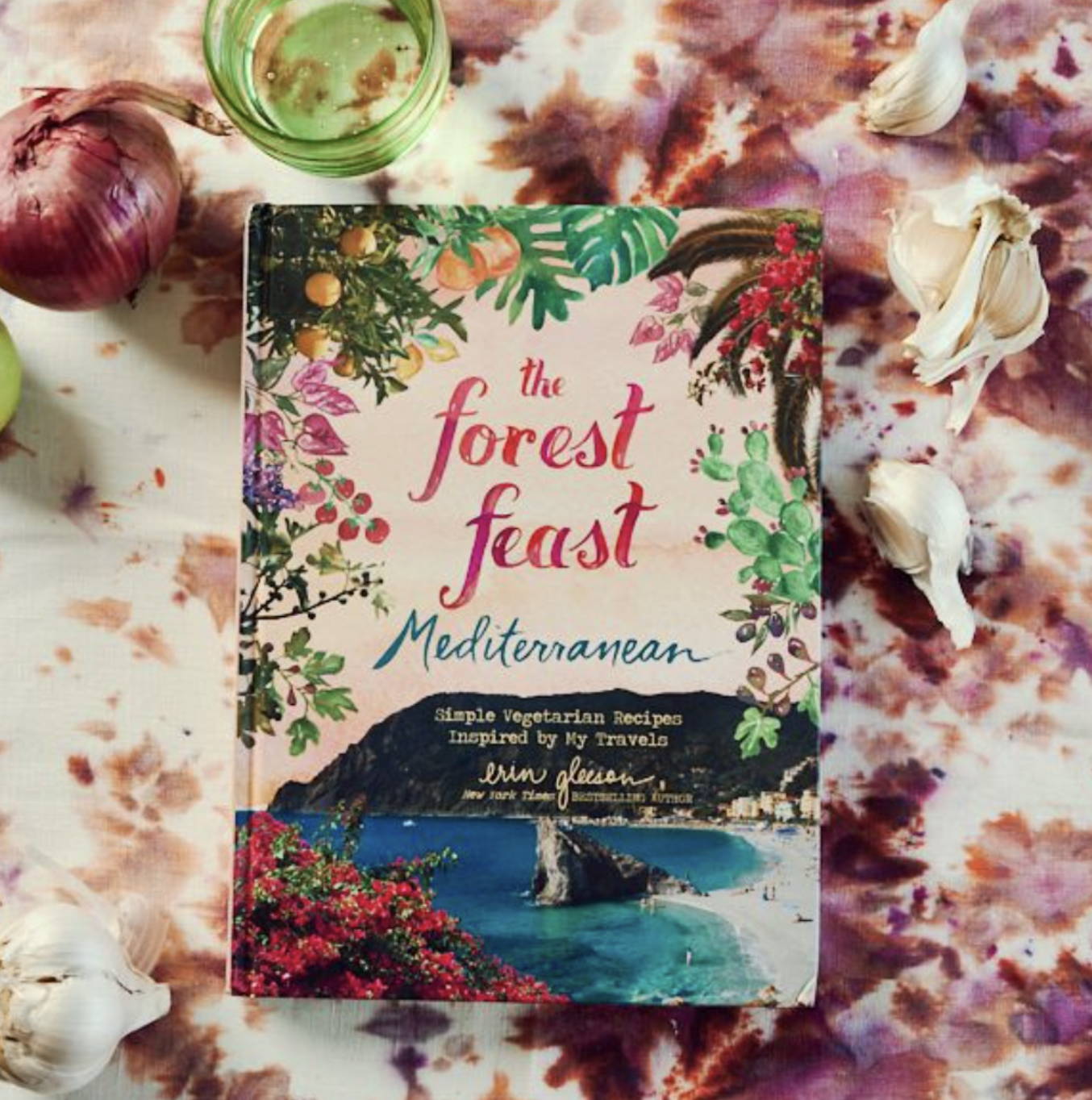 Featured above is Erin's Forest Feast Mediterannean cookbook paired with Goldie Home's Rose Marble Napkin
READ MORE FROM ERIN ON HER FOREST FEAST BLOG
SHOP ERIN'S BEAUTIFUL, HAND PAINTED COOKBOOKS