At The Table With Erin Pollard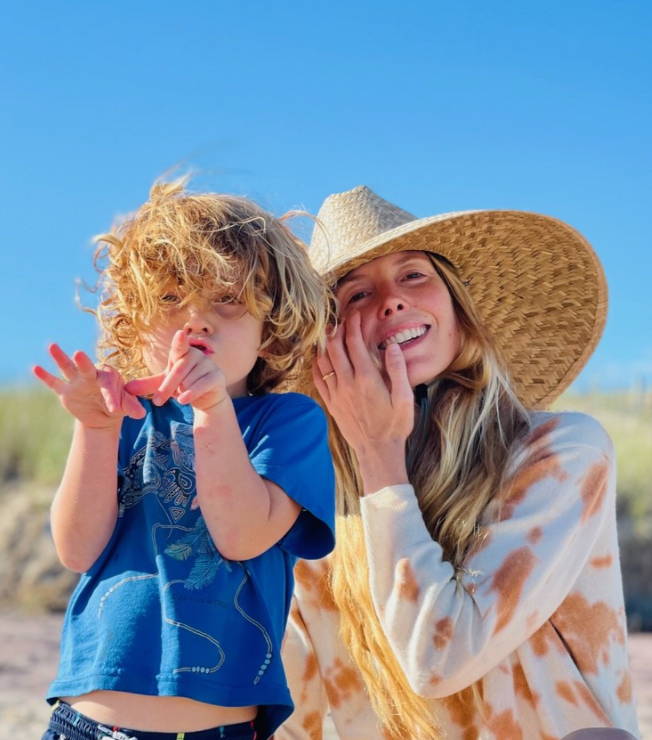 Vocation: Brand Marketing & Partnerships Consultant
Current Coordinates: Brooklyn and Montauk
The one thing you always have on your dining table: Maldon sea salt flakes, olive oil, and flowers from our backyard
What do you love about entertaining? When we have the chance to gather with friends and family, it's special. I love planning ahead to make guests feel welcome and loved.  It's the simple things that make times around the table great.
How do you love to set the table? I always include the kids by foraging for flowers and making bouquets, gathering vegetables and herbs, and baking together.It's not only fun to share the anticipation of a great meal, it teaches them gratitude for simple things… and they feel pride in their accomplishments.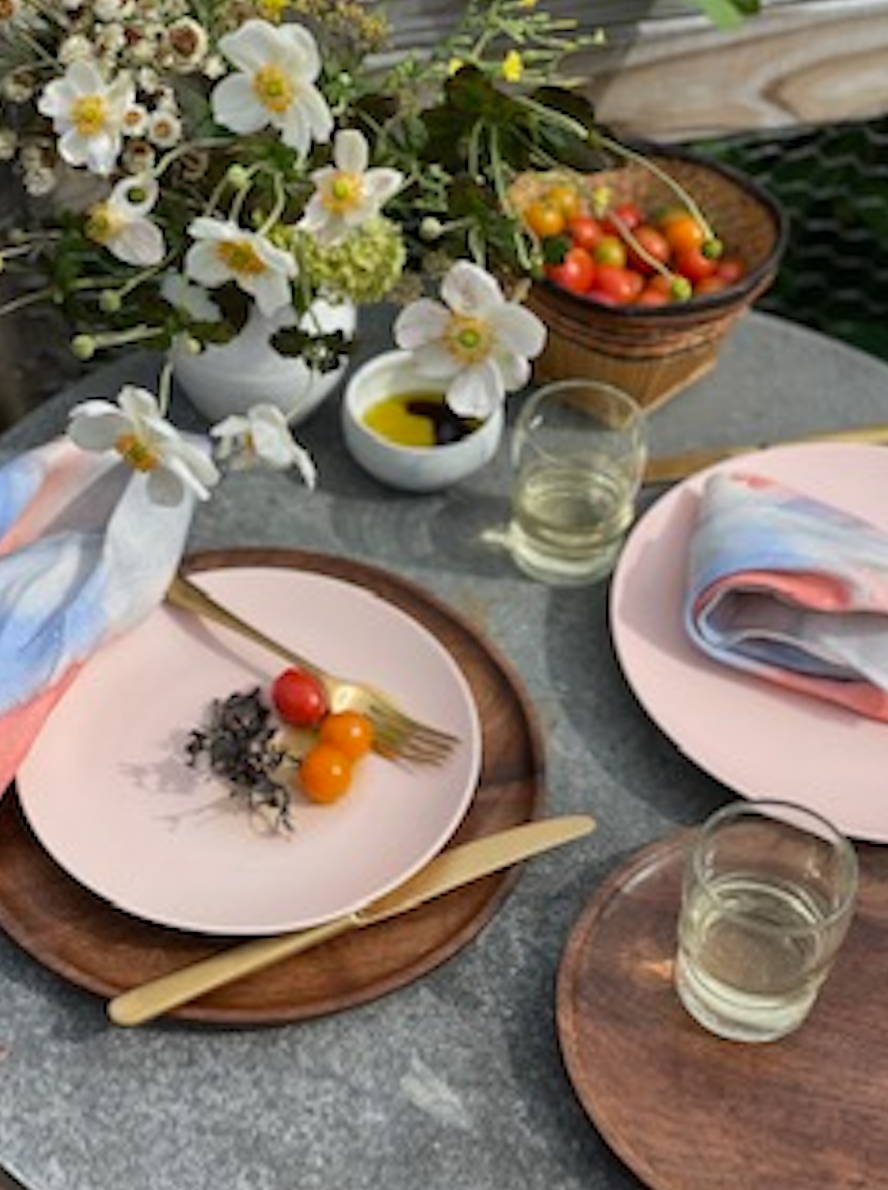 Featured Above are Goldie Home's Sunset Dinner Napkins styled by Erin Pollard with @yearandday Daybreak Ceramics + Matte Gold Flatware
How would your friends describe you as a host: I hope they describe me as fun?
Your go-to cocktail: Aperol Spritz + a Red + a White
Your go-to meal to serve: No go-to main, but always a big garden salad (when in season)
Necessary accompaniment to a well set table:  A breakout dance session.
If you're not entertaining, where do you love to go to have a great meal? Loconda Vini E Olii is just around the corner from our house in Brooklyn. It feels like Italy there.
Most memorable meal of late: Friends gave us a pizza oven as a wedding gift.  Our Sunday pizza parties have become pretty delicious
Favorite color combos: In autumn, olive and mustard, navy and black, red and pink, Terracotta and mint
Dream people to be at the table with: Actually happened in real life! — Miuccia Prada and Gwyneth Paltrow