Name: Katie Baldwin
Vocation:  Co-Founder, Amber Waves Farm @amberwavesfarm
Current Coordinates: Amagansett, NY with my family, my 4 year old daughter Beatrice, my 1 year old daughter Estelle, and my husband, Dan.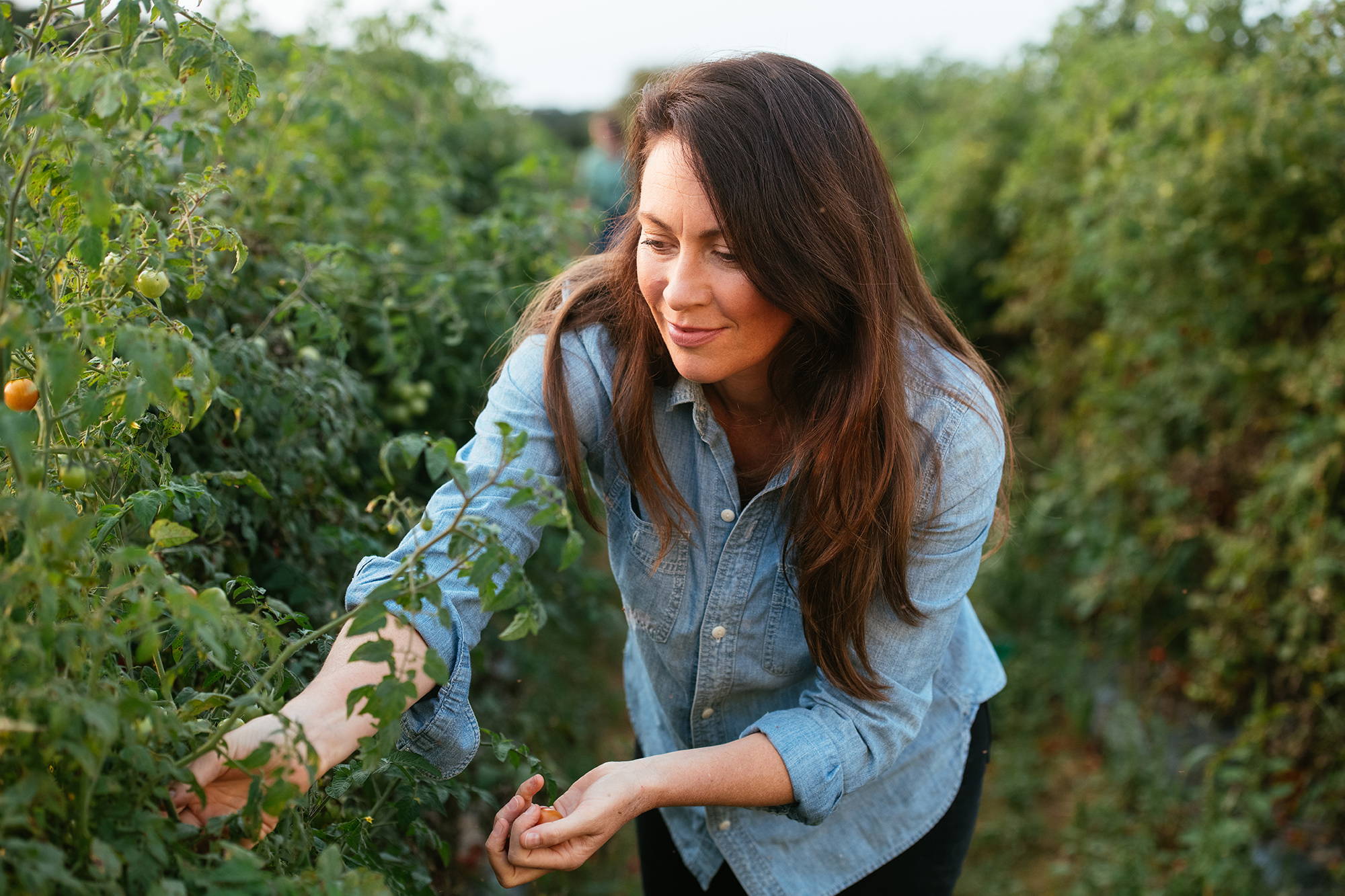 Tell us about the Farm Dinner Series at Amber Waves? The 'Farm Dinner Series' is an experience that brings our community together around a table in a field and enjoy peak season farm food. Farmers, chefs and winemakers come together to share the story of food with the guests. Eating in the same space where your food is growing while being in the presence of the makers is pretty special.
The Farm Dinner Series is all about... Celebrating the makers and our community. The dinners take place every month at the farm. We host 25 people outside at a communal table. We cook the food in our wood burning oven in the field, it's all vegetable-forward, full of peak season flavor. Each dinner is a fundraiser for our food education programs.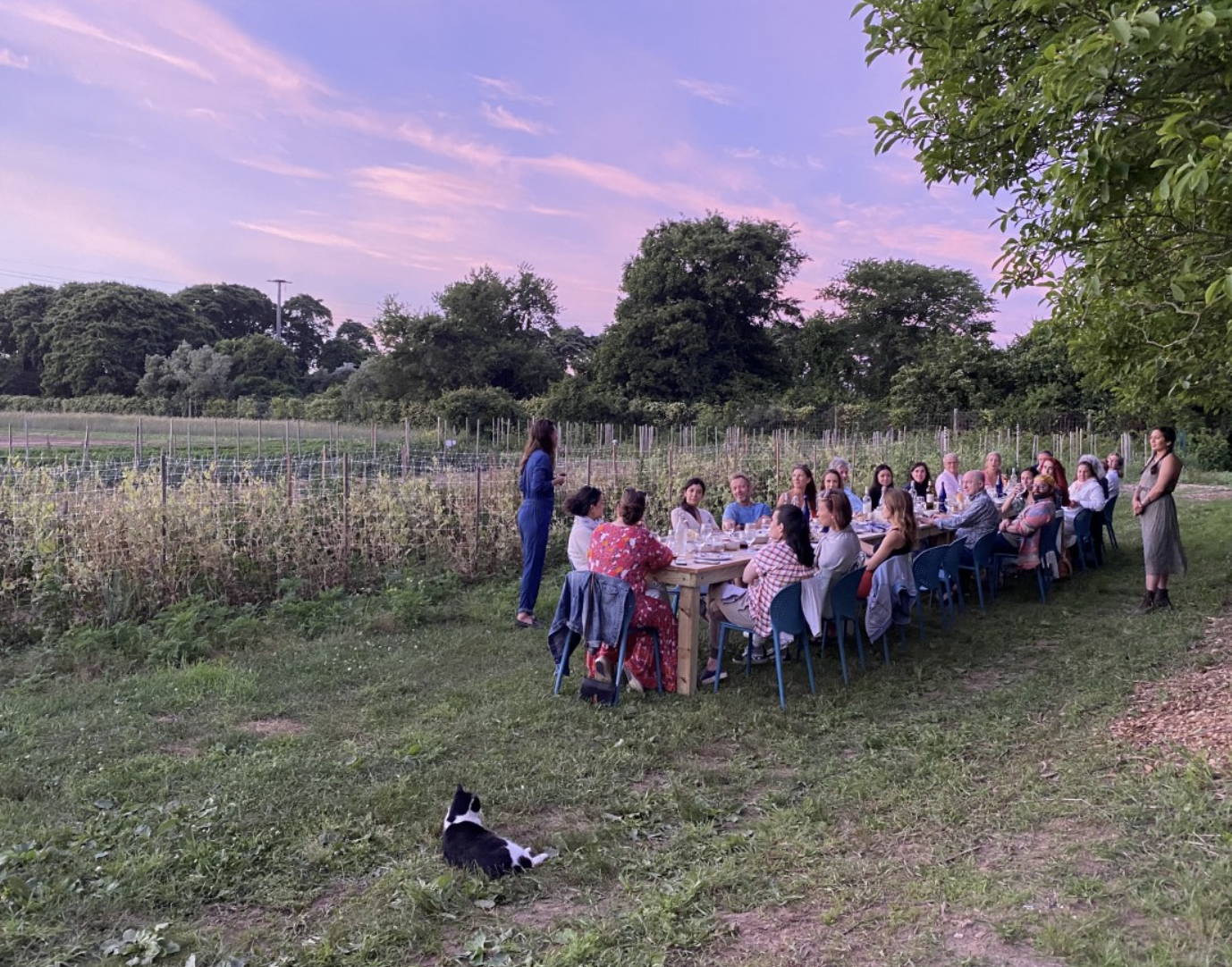 The one thing you always have on the Farm Table: Bottles of local wine from Wölffer Estate Vineyards (@wolfferwine).
What do you love about seeing the dinners come to fruition? When you eat and enjoy food you have been thinking about growing for a long time, you are really honoring the farmers and the work put into growing the food. It's a really special experience, appreciating the labor and the terroir; it gives the meal a great story.
How would you describe the aesthetic of the Farm Dinner?  Rustic. Wooden farm tables. Soil underfoot. Goldie Home linens, enamel plates, jars for glassware...a simple and beautiful experience.
How would your friends describe you as a farmer + host ?  We have always been the farmers telling the story. That is super important to us. Farmer + host. Educator + storyteller. Each is inextricably linked.
Go-to meal to serve:  We like to keep an open mind for what form the menu will take and let the season and peak flavor profiles dictate the dishes. We also like to infuse the Land and Sea. Farmers and fishermen have a longstanding history. In July we are celebrating zucchini, basil, cucumbers, and cherry tomatoes.
Necessary accompaniment to a well-set table:  The People. We like to create an environment where people come around the table naturally - not setting up name cards - people are literally building a community around the table.
Current inspiration: All things flowers.
Favorite color combos: Blue. Dark blue, Indigo blue.
What are you most excited about at Amber Waves Farm?  Our apprenticeship program that trains new farmers in the art of sustainable agriculture. Amanda and I both learned to be farmers in an apprenticeship program and it's thrilling to pay it forward. Learn more about our story here.
 Featured below are the Goldie Home .Grey Stargazer Napkins for Amber Waves Farm.