At The Table With Nicole Ehrbar, Founder + Owner of the Grey Pearl
 Vocation:
PR executive turned shop-owner
Current Coordinates:
University Place, NYC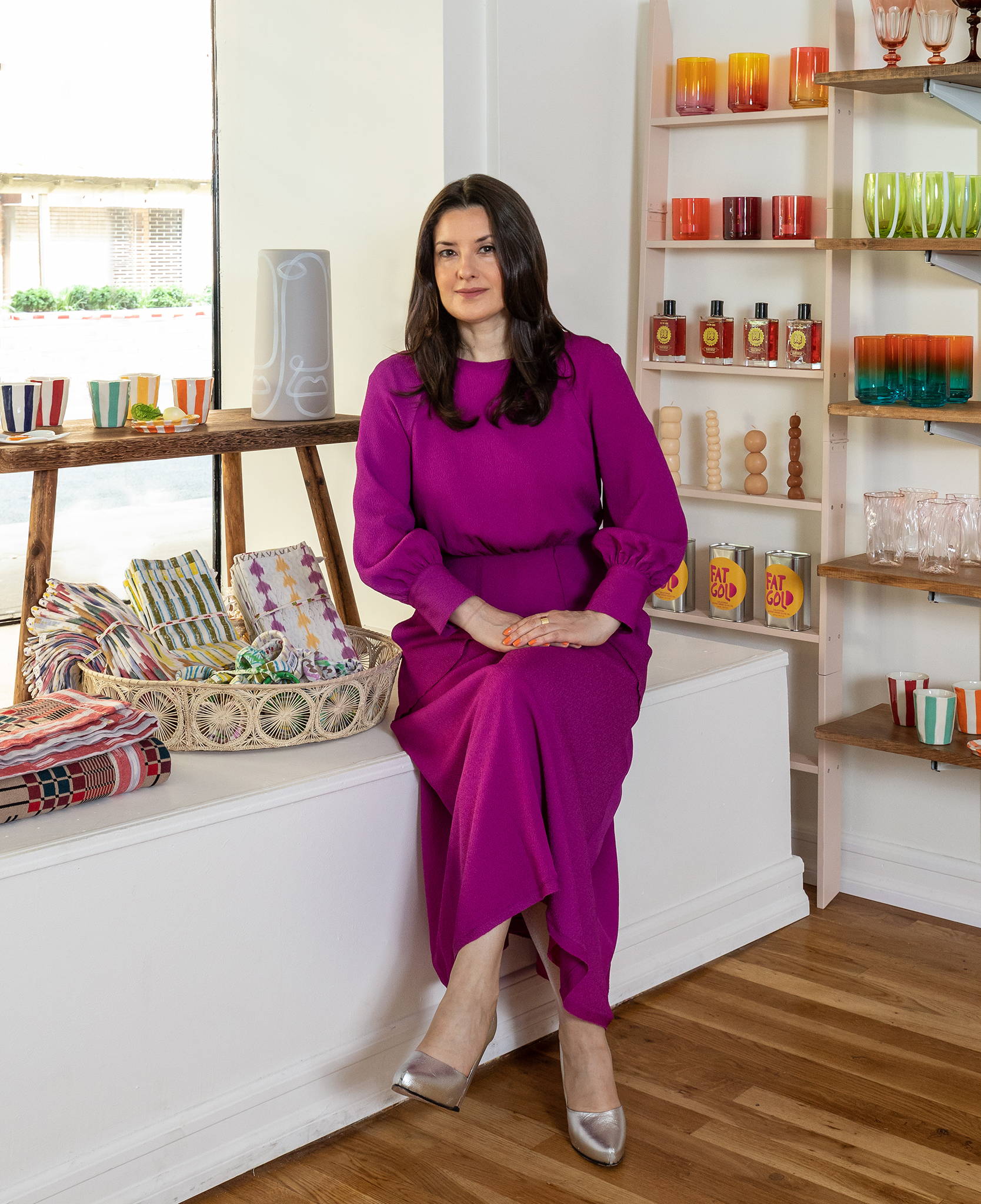 Favorite thing thus far about opening The Grey Pearl:
Meeting new people, specifically the clientele and the artisans and founders behind the brands I carry. The community in this industry has so much talent; discovering new artists and sharing them with the people that walk through the store has been amazing. And as the website launches our reach will be even greater - can't wait to share our findings.
The one thing you always have on your dining table:
Unscented candles…they're the easiest thing to add instant atmosphere and mellow the frenetic energy from the day.
What do you love most about having friends over?
I love the planning and preparation…researching recipes, shopping the farmer's market, setting the table. I love to try and recreate dishes I've recently experienced to share with friends…although I think the golden rule of entertaining is to serve something you've mastered..Above all, I love setting a beautiful table and being able to linger with friends without having to "give the table back." I've collected tableware for the past 20 years and get great joy out of putting it to use.
Go-to cocktail to drink or to serve:
In the summer; an Aperol Spritz. The rest of the year, my usual go-to is wine. I'm currently into two very delightful orange wines from Sikele and Les Vins Pirouttes, both are maybe a little too gulpable. For a non-alcoholic option, a splash of Tart Vinegar in seltzer with a squeeze of lime…the Oro Blanco makes a very satisfying non-alcoholic margarita.
Signature meal to serve:
I have yet to nail those signature dishes. I'm a Gemini and very culinary curious so the meal depends on the mood, wanting to experiment with a new ingredient or try out a recipe I saw on social media. The most consistent thing I serve are probably medjool dates and Honey Mama's chocolate because I'm not very good with making desserts, the combo is the perfect ending to a decadent meal.
Music you can't stop listening to while relaxing at home:
Anything by Ali Farka Toure or the Buena Vista Social Club.
Favorite restaurant or bar in your hood and why:
The original ZZ's Clam Bar; I am a sucker for a dark and tiny restaurant and it always feels like a well-kept secret. The experience is quite grand for such a small space.
Current Inspiration:
My inspiration is to encourage others to come together and connect over a delicious meal and a beautifully curated table.
One thing you look most forward to in the Summer:
The NY Philharmonic in the Park…I love a picnic, you can't beat a picnic with friends in one of the greatest parks in the world with the Philharmonic as the soundtrack.
Dream dinner guests:
Amy and David Sedaris and friends near and too far that I don't get to see often.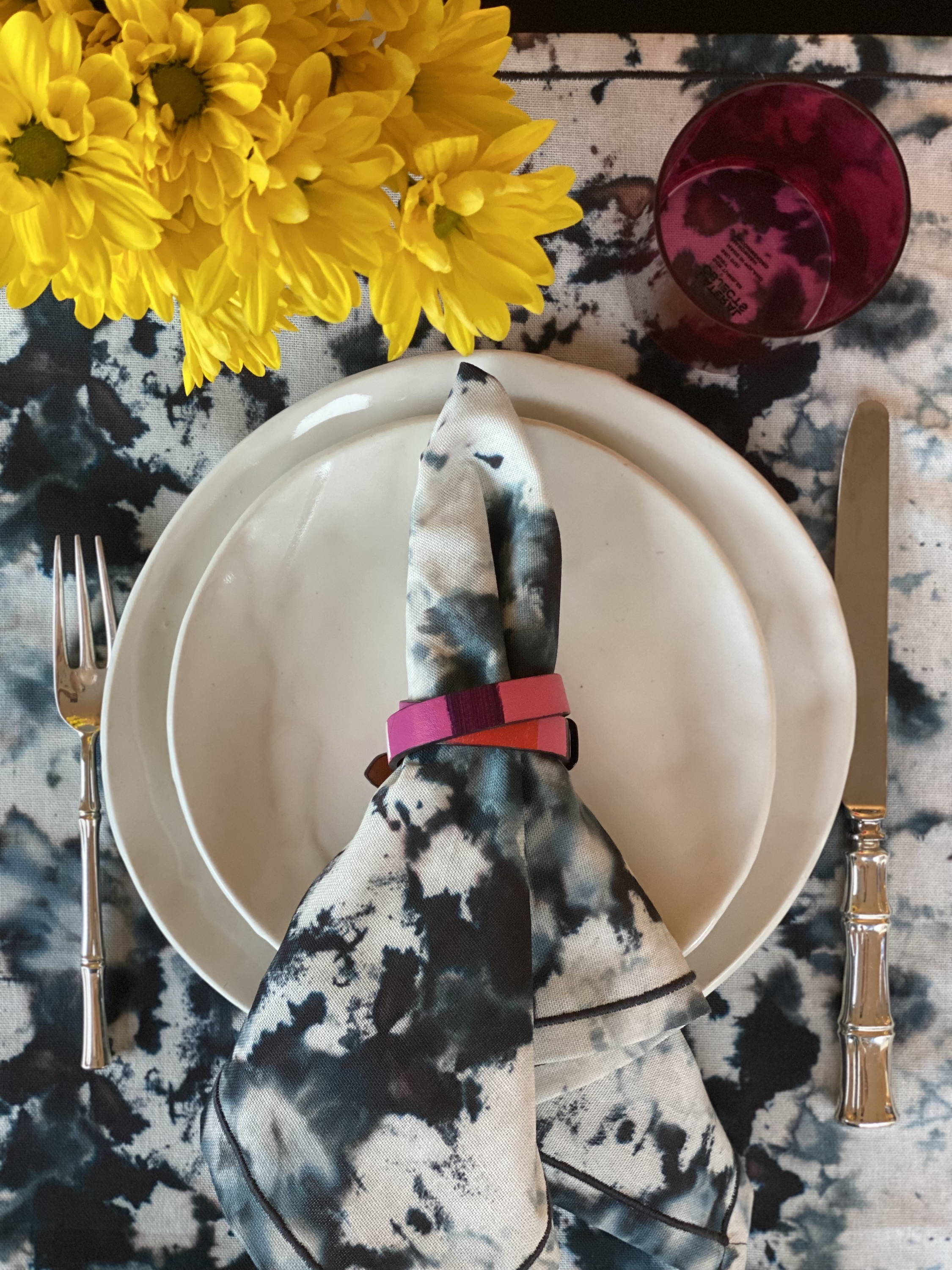 We LOVE how Nicole has styled our Grey Marble napkins + Grey Marble tablecloth with a pop of pink!
;