Meet Tanya + Temidra Willock, Founders @HiddengemNY
Vocation: Founders of Hidden Gem, (beautiful boutique in South Hampton, NY, Artist, + Designer
Current Coordinates: East Hampton, NY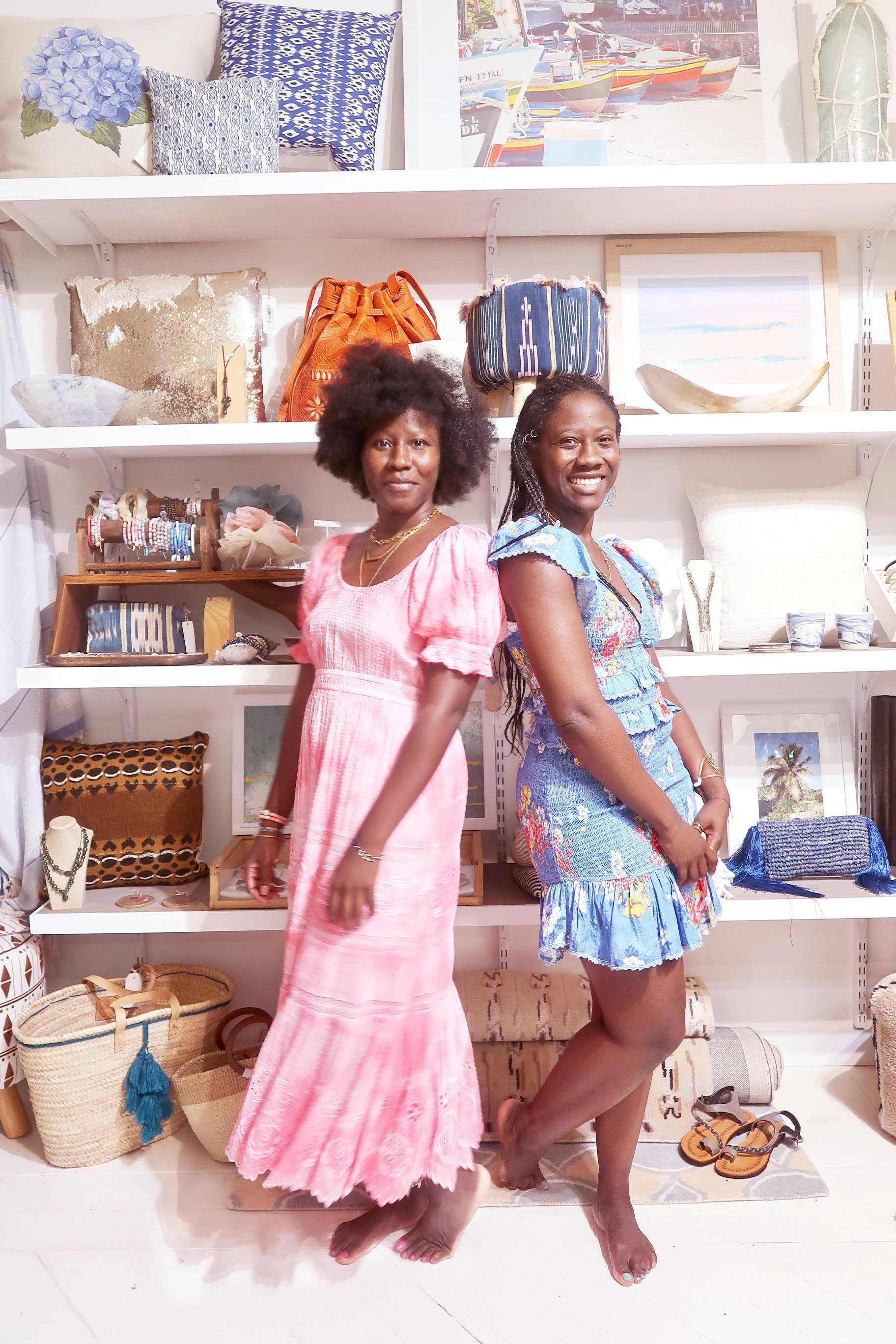 Three adjectives you would use to describe yourself: 
Temidra:  Courageous, thoughtful, fun.
            Tanya: Compassionate, creative, headstrong.
The one thing you always have on your table:
            Temidra: A beautiful centerpiece that coordinates my everyday decor.
            Tanya: A colorful table runner.
What do you LOVE about entertaining:
            Temidra: I love hosting my family + friends and giving them an unforgettable experience. I really love going the extra to mile to make each event different whether it be a themed evening or a cute takeaway moment.
            Tanya: I love being surrounded by the people I love. I always strive to give them the best experience I can offer.
How do you set the table?
Temidra:  I love a great tablescape! No matter if it's a table for two or a big group. The personal details are everything to me. You can always expect lots of mixed prints, bright colors, and flowers!
Tanya: I love to setting my table so it matches the evening's overall vibe. If I want it to be bright and lively, I'll make sure that there is a mix of different colors and patterns that up the atmosphere.
How would your friends describe you as a host?
Temidra: I think they would say I'm very attentive! My goal is to always make everyone comfortable and have fun!
Tanya: They'd say I'm a bit extra and attentive. I love going all out and making sure my guests have everything they need before they know they need it.
Your go-to cocktail:
Temidra: Mango spritz or anything with prosecco!
Tanya: Rum Punch or white tropical sangria, I love a tropical cocktail!
Your go-to meal to serve:
Temidra: I'm big on salads. You will find a huge bowl of salad with sliced almonds, croutons, and some sort of yummy cheese. I also love a good charcuterie board to start!
Tanya: I always try to keep the dinner dishes light, so anything that can be cooked in a single pan! Rice, chicken, yellow, red, and green peppers, with black beans, salsa, and a large side of guacamole.  
A necessary accompaniment to a well-set table:
Temidra: Good food and good company. Can't go wrong with that!
Tanya: For me, it all comes down to the people around the table, they're the ones that really bring the table together.
If you're not entertaining, where do you love to go to have a great meal?
Temidra: My go-to restaurant is Page in Sag Harbor.  I love their Kale Salad and chicken sandwich
Tanya: Edgewater Restaurant in Hampton Bays, they have a great brunch, and their dessert selection is amazing.
Most memorable meal of late:
We did a sweet outdoor dinner for our family back in August. It was just a beautiful setup and a great evening with music and dancing.
Current inspiration:
Temidra: My daughter, Nova is always an inspiration. She finds the little things so interesting and always reminds me to stop and smell the flowers. even if it's in the form of a fallen leaf.
Tanya: My current inspiration as of late has been music. I'm always looking for new things to listen to, and when I hear just the right song it really helps get my creativity going.
Dream person to be at the table with:
Temidra: Martha Stewart has always been on my list!
Tanya: Rihanna, she has such a great style and seems to know how to have a good time!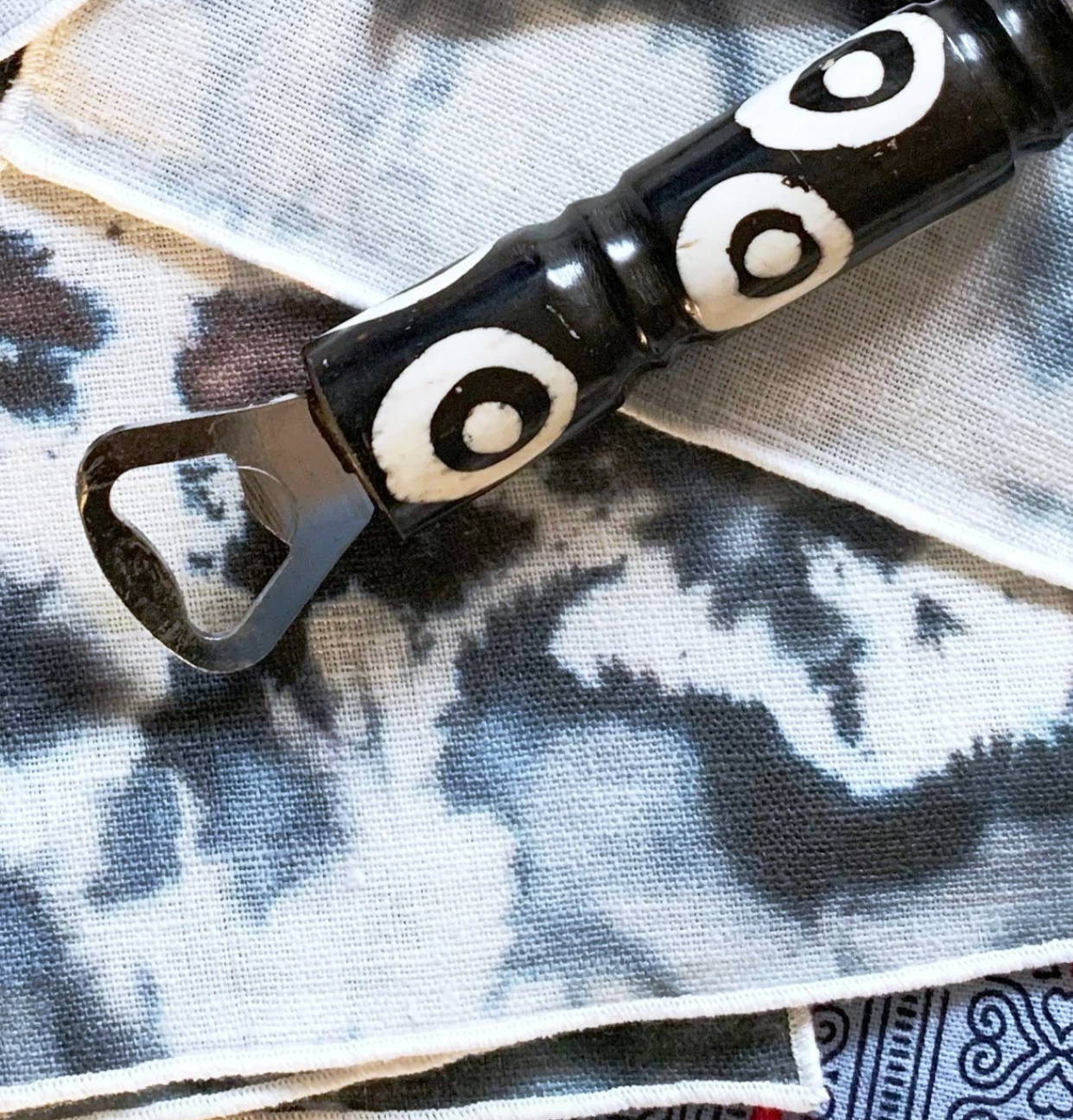 Goldie Home x Hidden Gem put together the perfect Holdiay Gift to give this Season. A set of Grey Marble cocktail napkins paired with a batik bone bottle opener.