Name: Alia Ahmed-Yahia @thestylescout @thespyglasscollective
Vocation:  Founder of The Spyglass Collective; biz dev + creative agency. CMO Brain meets Style Director's Eye. I work with clients to help them build from scratch and devise Creative + Strategy.
Current Coordinates:  Daniel Island, South Carolina.
The one thing you always have on your table: Candles.
What do you love about having people over?  Bringing great energy into my home.
Tell us about your Entertaining Style: Eclectic. I use objects from the entire house to set my table that aren't necessarily kitchenware. I pull from every room--trays + surfaces to create an experiential table. Love anything that is a conversation starter.
How would your friends describe you as a host? Connector of People. I like it best when everyone doesn't know one another. I love to throw theme parties. I recently threw a caftans + chinese food party--not traditional for Charleston and everyone got so into it. Adds an element of fun when everyone lets their guard down.
Best dinner parties are... When the table is beautiful, the presentation is visually inviting and you want to sit there for hours + hours talking. I love when people pose interesting questions to the group. When I was doing my podcast, the Style Scout, I interviewed Bronson Van Wyck @bronsonvanwyck and he said "He isn't an event planner, he is an artist of experiences…" That always stayed with me-when someone comes to your home for dinner you are in charge of their journey.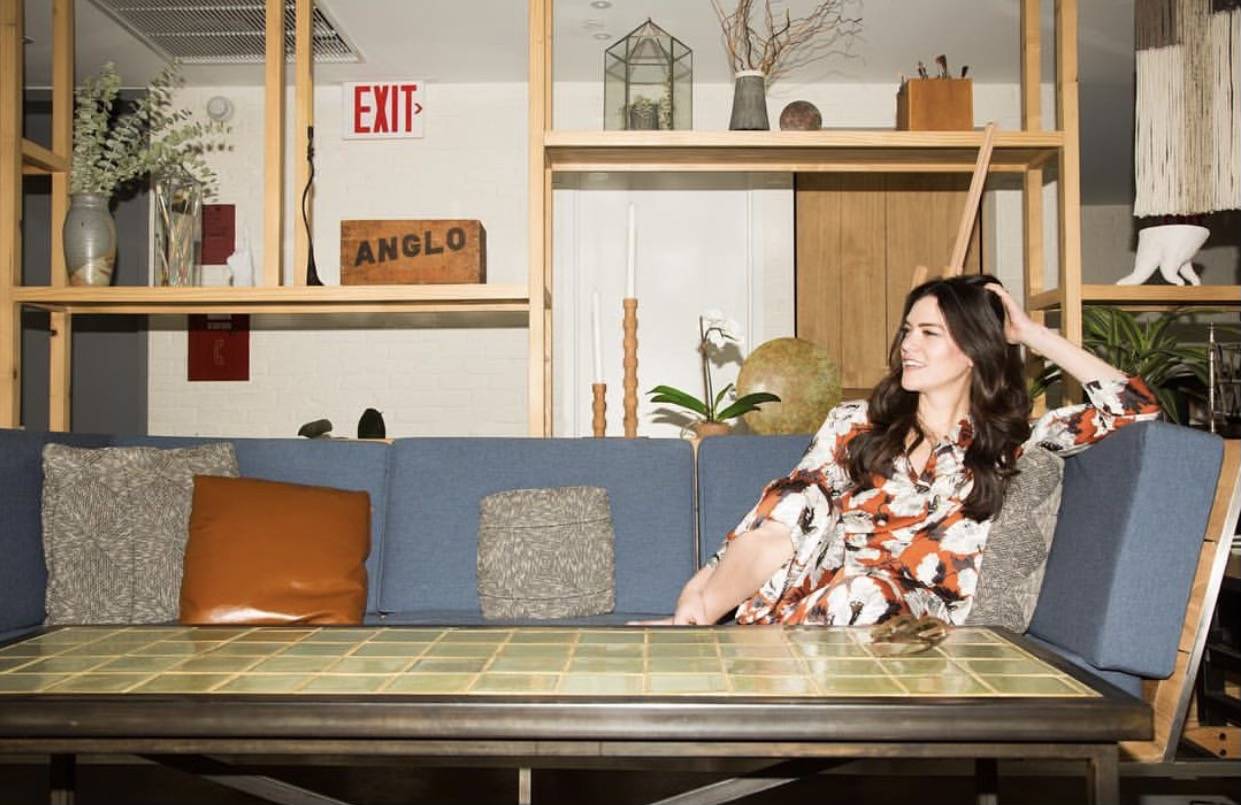 Go-to Meal to Serve: Roast Chicken. I call it "Nicaraguan" chicken - I made it up when we were in Nicaragua. Put garlic and butter under the skin + honey, olive oil, + salt and pepper all over. So simple, but looks so fancy--kind of my MO.
Go to Cocktail:  Wine. Start with white, go to red, and then all rules are off. I am a stemless girl and I love the colored glass brand called Estelle, based here in South Carolina. My colors are Smoky Grey and Cobalt Blue.
Current inspiration: Lots of Home decor because I am decorating a new house. Doing two rooms in full lacquer. One in Farrow and Ball Hague Blue and the other in black, crazily Inspired by Alex Rodriguez' Miami office (my go-to for any paint is Thomas Mach Interiors @thomasmachinteriors-he's a color genius!). I love Schumacher wallpaper.
Favorite color combos:  Navy + Black always. Marni color palette: cinnamon, hot pink, cobalt, emerald.
Dream person to be at your table: I am currently obsessed with the Smartless podcast. So obviously my guests would be Will Arnett, Jason Bateman and Sean Hayes, and I would serve a roast chicken. 
What are you looking most forward to this Summer:  Moving into my new house, another project, decorating it. I love projects and always have multiple going at once.
What room will you spend the most time in? The black lacquer bar room.
Alia's favorite from the Goldie Home Summer Collection styled by Alia: Grey Marble Napkin