Vocation: Founder and Owner, Big Night
Current coordinates: Greenpoint, Brooklyn
The one thing you always have on your dining table: Taper candles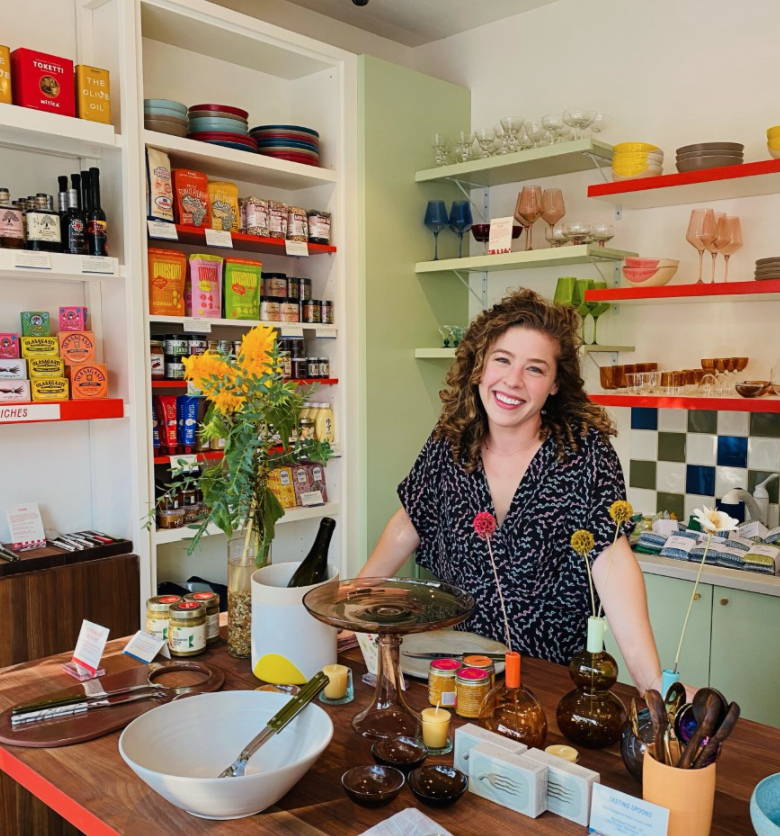 What do you love about entertaining?
I try to think of it less as entertaining - which makes me feel like I should be doing jazz hands while rolling out a restaurant-level, multi-course dinner - and more as gathering all my people at home. What I love about having people over is the relaxed environment it naturally creates for the night to evolve in whatever way feels right. Maybe cocktails and snacks turns into (more cocktails) and dancing, or maybe it's more of a sit-around-the-dinner-table-for-hours-telling-stories night. There's time and space for however the night wants to unfold.
How do you love to set the table?
I'm big on mixing colors, patterns, and textures, and especially vintage items with newer pieces. Nothing in my dining room matches, and at a certain point I realized that I didn't need - or want it to.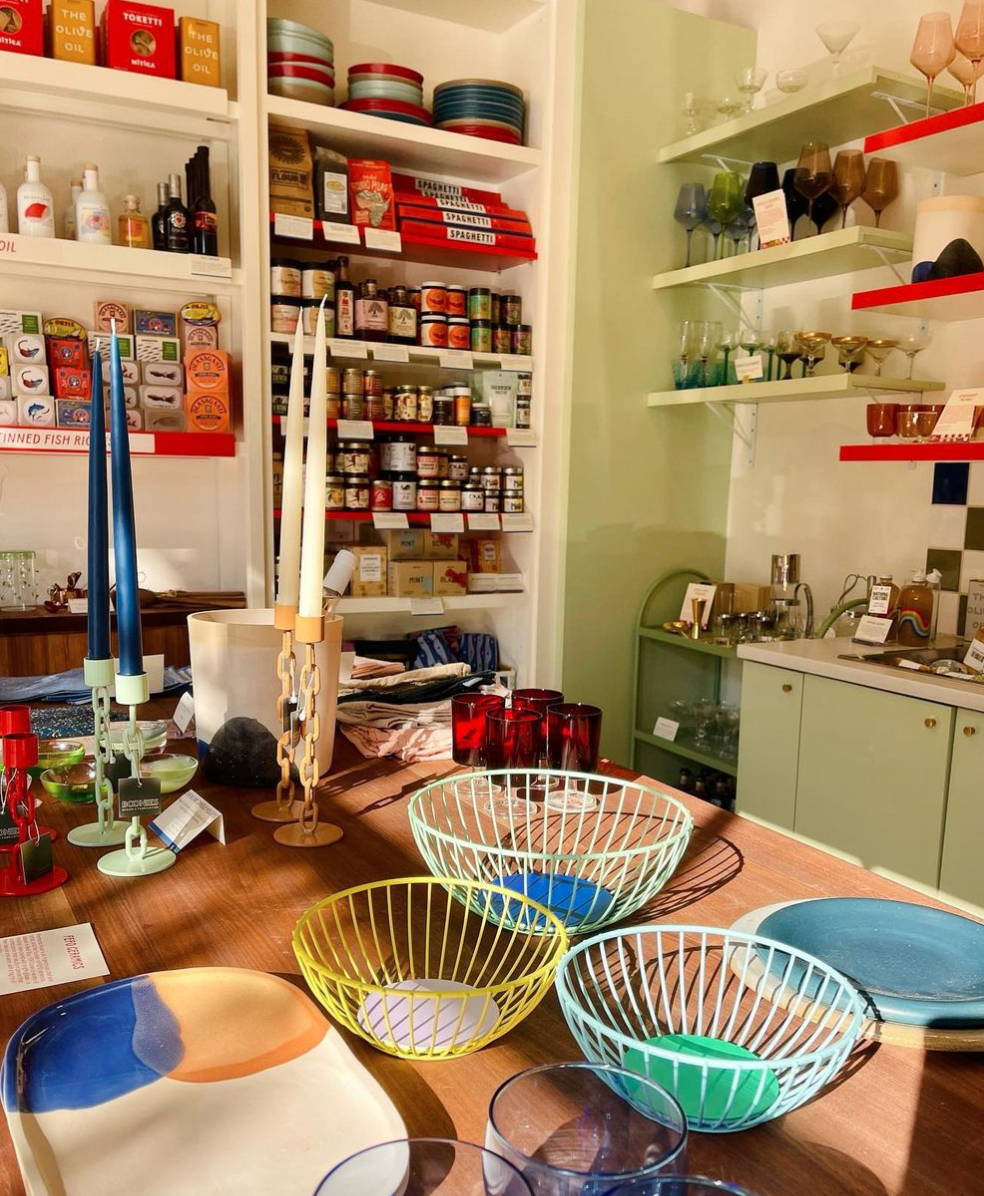 How would your friends describe you as a host:
Always running just a little behind schedule, always making sure there is something in everyone's glass, and always ending up on my bed or couch for a "social nap" at some point in the evening.
Your go-to cocktail:
Negroni
Your go-to meal to serve:
I love serving dinners that let people choose their own adventure - like a build-your-own taco night, or a bulgogi night with all the fixings - rice, lettuce and herbs for wrapping, kimchi. But if I'm low on time and haven't prepped much, a good fallback is always pasta, made with whatever's in season.
Necessary accompaniment to a well set table:
The people around the table, of course.
If you're not entertaining, where do you love to go to have a great meal?
The Four Horsemen, Chez Ma Tante, Di An Di, and Lighthouse are just a few of my favorite restaurants in Brooklyn.
Most memorable meal of late:
I took a quick trip to DC recently, and had two meals I'm still thinking about: the chef's table at Lutece, where we ordered a burger in the middle of our prix fixe dinner because we kept seeing it come out of the kitchen and had to have it, and Anju, an incredible Korean restaurant.
Current inspiration:
My customers at Big Night - one of the best parts of my job is getting to meet and chat with people hosting all kinds of nights at home.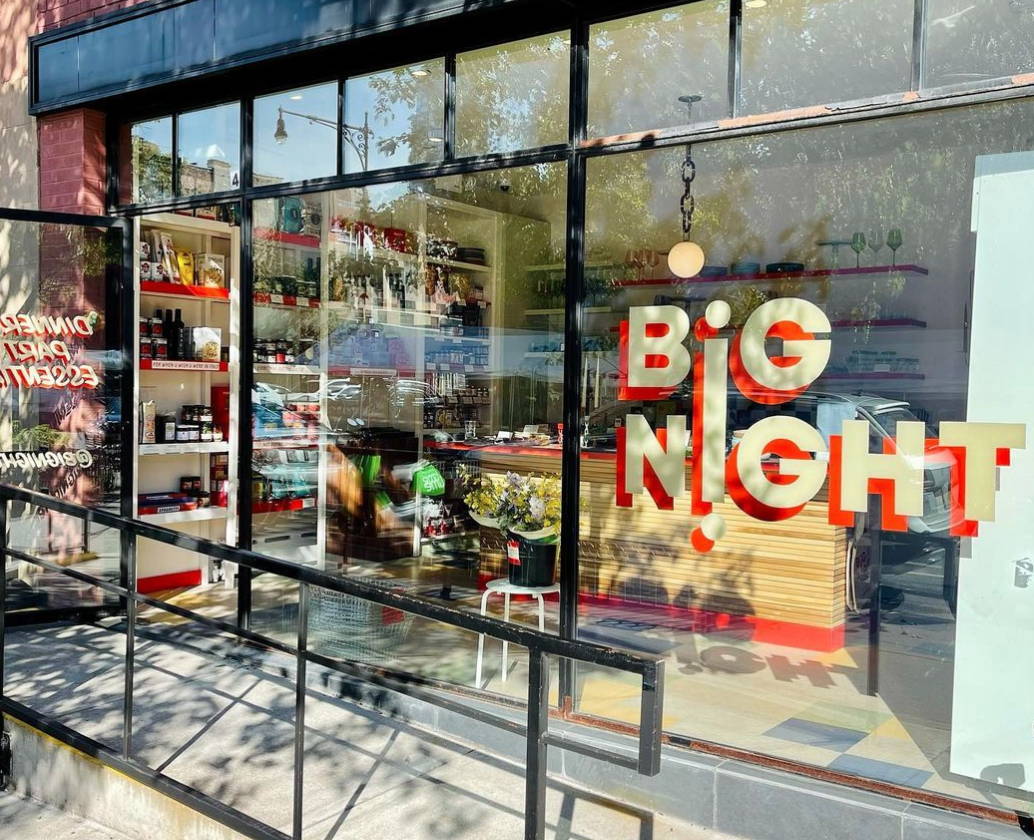 Favorite color combos:
If you've been to Big Night, you'll see that I'm fairly obsessed with a very specific shade of red-orange.
Dream people to be at the table with:
All the guests at one of Joan Didion's dinner parties. Actually, I just want to go to a Joan Didion dinner party.
Featured above:
Goldie Home Tablecloths in Sunbeam made exclusively for Big Night - perfect for NYC Dinner Parties + more.
Available only @bignightbk